I baked my own GF bread at home few days ago. When I first started my GF diet, I bought a loaf of GF bread from Guan Hock Lee and it was B$10 per loaf. That was four times more than what I usually pay for a regular loaf of white bread. As I am the only one in the household who eat GF bread in the mean time, a loaf could last me more than a week. Nonetheless, it was still expensive in my opinion.
When I was grocery shopping at Guan Hock Lee last Sunday, I came across Gluten Free Hearty Whole Grain Bread Mix by Bob's Red Mill. It was selling at B$10.20 per packet for one time bake. It wasn't cheap but definitely "healthier" comparatively to the vacuum packed GF bread loaf which could lasts for months.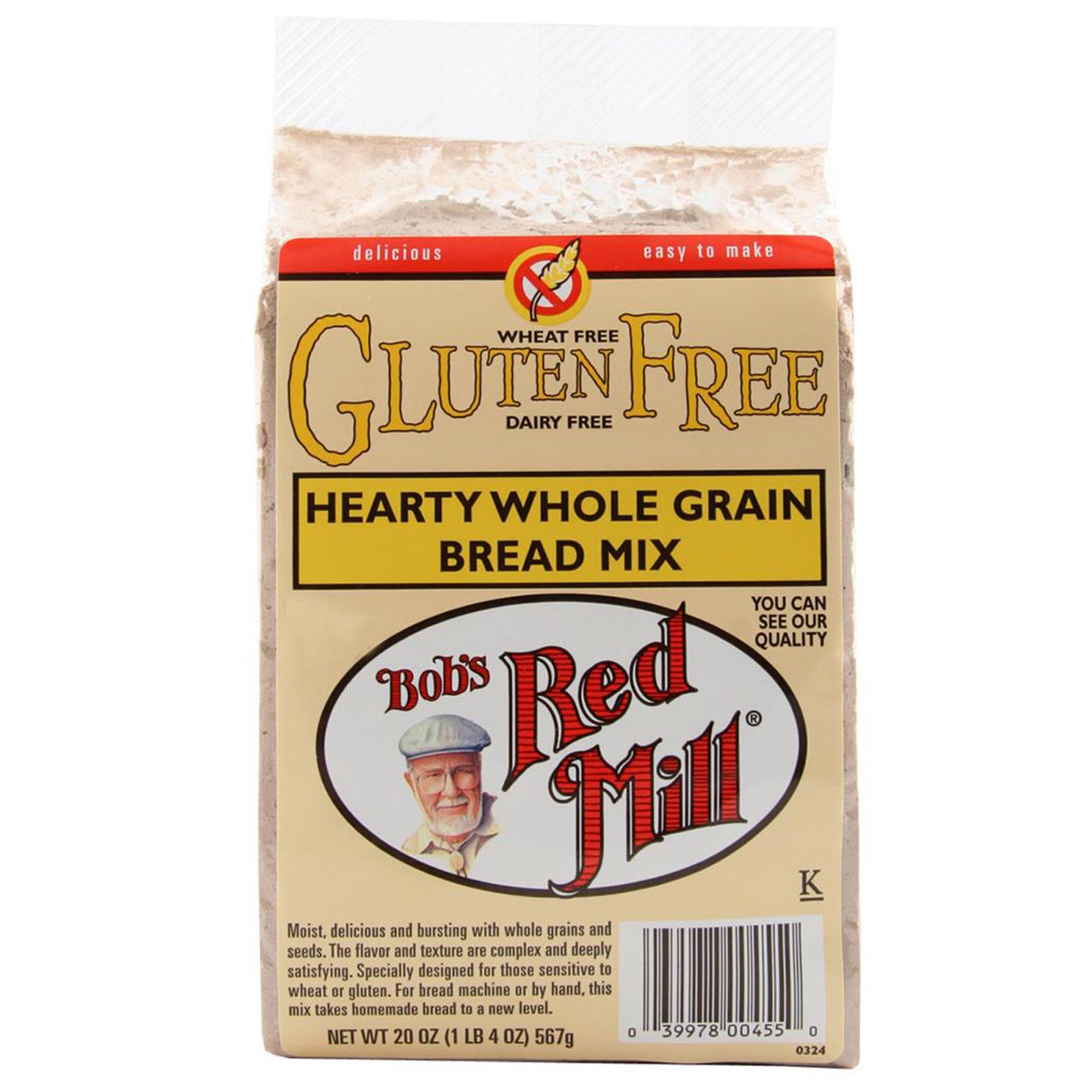 The flour blend was pre-packed with a packet of yeast. All you need to do is add on a few other ingredients and you are all set to bake this bread. You can either do the dough by hand, mixer or bread machine. I used a bread machine. If you have a bread machine at home, just let it do the work as I think that the dough may be too sticky to handle.
So, this was how the bread looked like when baked and sliced. It was a bit soft when freshly baked but turned dense when cooled overnight. GF bread is never as soft as regular bread to begin with.
They have a dense and slight powdery texture in my opinion. Nevertheless, still good enough. Beggar can't be chooser, right? The only thing which I am not so fond of this bread mix was the onion powder. It makes this bread a savory one.
I usually toast my GF bread before eating so that the cheddar cheese slice would melt under the heat. I had a sunny side up with some chili sauce the other day and it lasted me the whole morning until lunch. A loaf yields about 12 slices and could last for about a week if you are having it for breakfast throughout the week.